Residence in Tuscany with swimming pool 10 minutes from the sea
REQUEST A QUOTE
Swimming pool for adults and children with panoramic views of the hills and the sea
At Villa Elena you'll find two panoramic pools, so while you're sunbathing, comfortably lying by the pool, you'll enjoy a fantastic view of the countryside and the sea.
You will not be able to resist the suggestion of the sunset while the sun falls asleep in the sea.
The adult pool measures 14 meters x 7 meters and has a depth ranging from a minimum of 80 cm to a maximum of 3 meters, while the children's pool is round, has a diameter of 3 meters and a depth of 70 cm.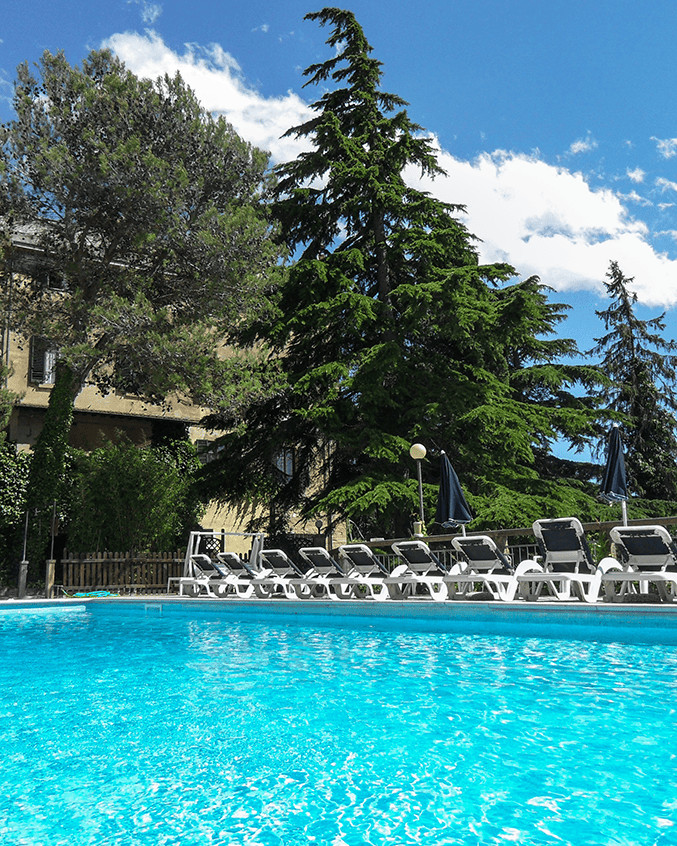 On the premises is a nice swimming-pool, kids-pool and a game-room.
Gardens and common-areas has loads of ambience, and we loved sitting in the garden with a glass of wine and enjoy the late tuscany summer-nights.
We enjoyed Villa Elena enormously, and will very likely return!
jonandersh by TripAdvisor
Two swimming pools and a large solarium to enjoy the sun and relax
You will be guests in a 19th century villa in the Tuscan hills, just 10 minutes from the sea, with large spaces and flowery gardens, a large swimming pool with breathtaking views and you can enjoy the sunset overlooking the sea.